BREAKFAST SEMINAR: MARCH 20th | 8:00 AM | STOCKHOLM The world of work is changing dramatically. More and more, people are looking for balance between their work and personal lives. How are companies responding? How do you manage remote work teams and measure productivity? Is there a more environmentally sustainable way? How are companies, organisations, recruiters, work spaces and governments responding to this rapidly changing new world of work? Join us to hear from some of the thought leaders in this area. We have three speakers: Hear from
Spotify
about how they are responding to and helping shape the new world of work.
Teamtailor,
one of the fastest growing HR tech start ups will talk about their view of the future of work.
UP THERE, EVERYWHERE
, the global cloud based agency, will talk about running globally distributed remote teams, working in the cloud and more. Our co-moderators will be Sharon Green and Jesper Ek.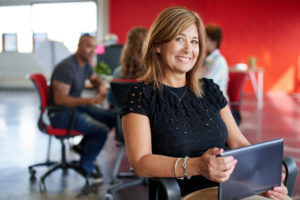 More details and tickets here.